Shoaib Akhtar hospitalized 
Sports Desk
daily-bangladesh.com
Published: 02:49 PM, 9 August 2022
Former Pakistani pacer Shoaib Akhtar- File Photo
Former Pakistani pacer Shoaib Akhtar has suffered from knee injuries throughout his career. That injury took him to the hospital bed again. He told these in a video message from the hospital. In that video, Rawalpindi Express also asked for prayers from the fans.
Now 46-year-old Shoaib Akhtar has undergone surgery at a hospital in Melbourne, Australia, and is currently resting.
Shoaib said in a video message that he had been suffering from this knee injury for a long time. Even after retirement, he suffered a lot from this pain. He said, 'I could have played for five more years. But I knew that if I did, I would be in a wheelchair now. This is why I said goodbye to cricket.'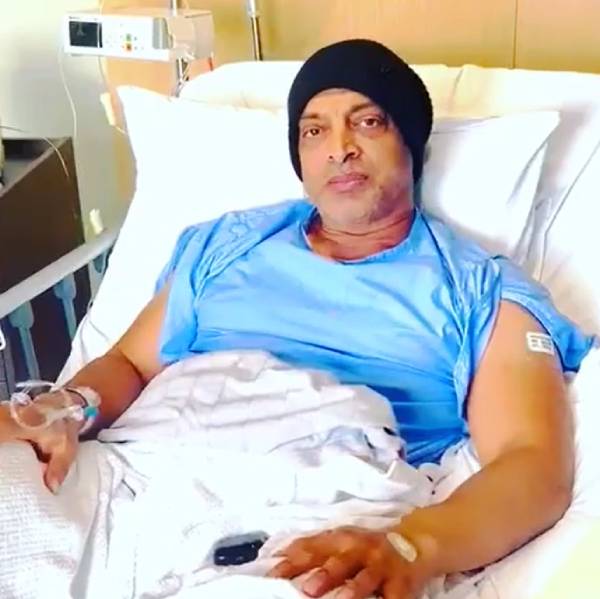 In the video shared on social media, Shoaib Akhtar said, "I have come out of surgery. Had 5-6 hours of surgery, on both knees. I am in trouble Need your prayers I hope this is my last surgery, but I am in pain. Even after 11 years of retirement, I am in dire straits."
Shoaib Akhtar, who has played 46 Tests for Pakistan, has taken 178 wickets, 247 wickets in 163 ODIs, and 19 wickets in 15 T20Is. Admired by his fans as Rawalpindi Express, he has played for Pakistan for 14 years.
Shoaib Akhtar has mentioned that he will bear any pain for the country and requested his fans to pray for his health. The doctors said that Shoaib Akhtar's surgery has been completed successfully.